COMMISSIONS
I love to help others realize even the most vague notions of art they want to make a reality. Don't hesitate to engage me, even if the idea is just a wisp of imagination.
Commissioning and buying original art sets you apart and tells the unique story of who you are. You also further the construction of art, which really drives society as a whole.
I can help!
---
ONLINE PUBLIC ART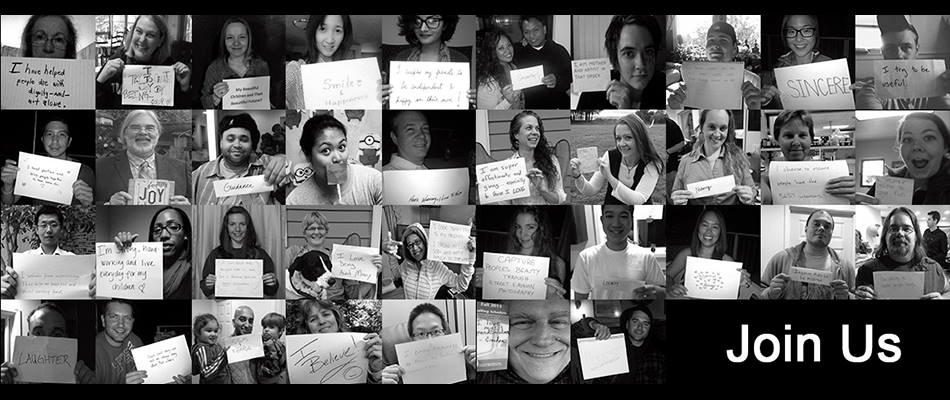 The Uniquely Me Project (www.facebook.com/uniquelymeproject) is a public art project that I started aimed at getting people to think about what positive things they bring to Earth. Anyone can participate!
Get a piece of paper.
Write down something positive you bring to Earth.
Take your picture with the piece of paper.
Submit!
You can either post it to the Facebook page, or e-mail it to uniquelymeproject@gmail.com
The act of thinking about what you bring that is positive is just as important as actually doing the positive things. No fear of hubris allowed! We should celebrate ourselves and each other for the positive things we bring! Please participate, as when 5,000 photos are collected I will be constructing a giant sculpture of the printed pictures. Have fun!
---
PAST OPPORTUNITITES
The Ballard Art Church – A Community Arts Center
The Ballard Art Church was a community arts center I founded in in a derelict church in Ballard, Seattle in 2009. After renovating it to be livable, it was my studio, metal shop, home, a space that held fashion shows, allowed artists to display commission free and hosted many all ages music shows. It was a space that was used as a studio for photo shoots, fitness classes, painting classes, movie nights, and many other atypical community events. Unfortunately, The Art Church has closed and has been demolished and made into town homes. For more information, here are some articles about it:
http://www.myballard.com/2009/02/21/a-look-inside-the-art-church/
http://www.ballardnewstribune.com/2012/12/04/news/ballards-former-art-church-be-torn-down-0